We have recently completed an appraisal of a entire Historic Plantation Home and several guest houses. It was an honor and a privilege to be asked to do this large undertaking. We enjoyed how perfectly and historically accurate this Plantation has been preserved and how tranquil and graceful the main home and the surrounding property is. It is truly like stepping back in time to another era. We also learned a great deal about the E.I. du Pont family while doing this appraisal and were really impressed with the late gracious Nancy du Pont Reynolds Cooch and how she was able to balance raising a family, overseeing several properties, charitable work and still managed to be a professional artist of incredible talent.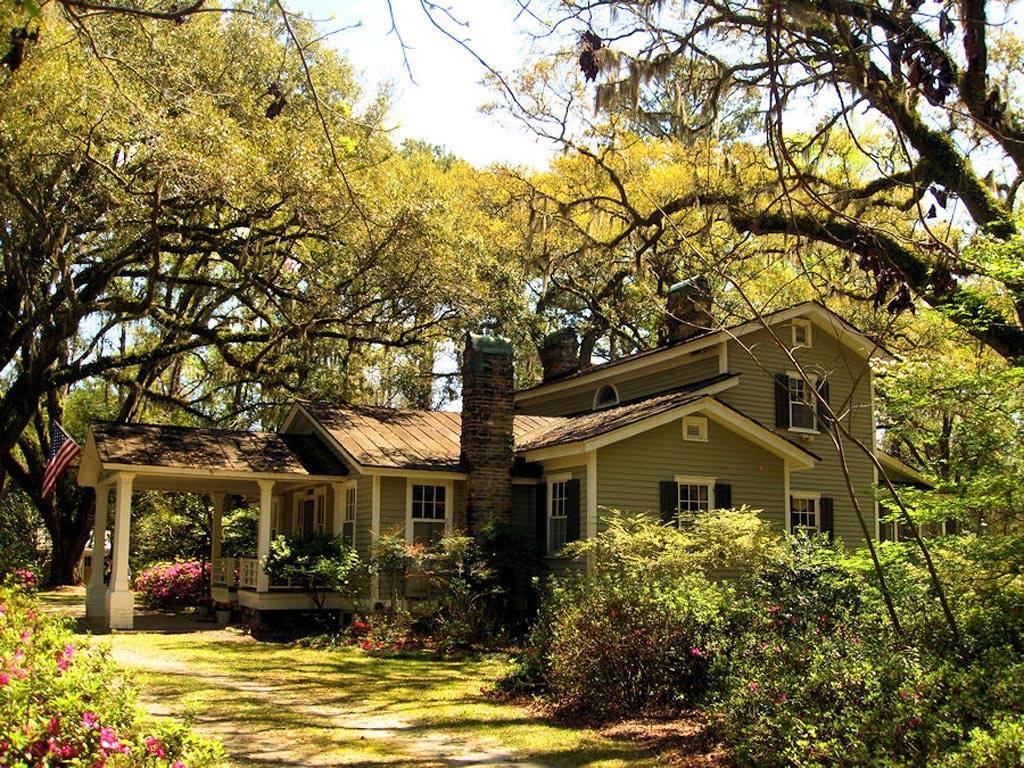 Wicklow Plantation was a major rice plantation during the mid-1800s, the heyday of the rice culture in Georgetown County. Wicklow is also significant for its associations with the prominent Lowndes family of South Carolina (between ca. 1831 and 1860), and also reflects the changing patterns of land-ownership in Georgetown County during the early 20th century. In 1899, Wicklow was purchased by a large rice planting firm, S.M. Ward Company, but rice cultivation was unsuccessful. In 1912, the company conveyed a large acreage, including Wicklow, to the Kinloch Gun Club. Consisting of a plantation house and several dependencies, Wicklow exemplifies a mid-19th century plantation complex. The Wicklow Hall Plantation House is a two-story clapboard structure, set upon a low brick foundation, with Greek Revival features on the interior and exterior. The main portion of the structure was probably built between ca. 1831 and 1840. Sometime after 1912 the structure was enlarged by additions to the rear and right facades. The front façade originally featured a five-bay porch with slender wooden pillars. At nomination it consisted of a three-bay porch (screened in) and a two-bay enclosed section. Several outbuildings, several believed to be contemporary with the house, are also located on the property. These include a kitchen, corn crib, carriage house, a small house (believed to have been slave quarters), stable, privy, and a schoolhouse. Listed in the National Register August 29, 1978. The Kinloch Gun Club was organized in 1912 by a group of wealthy Wilmington, Del., businessmen, most of whom were associated with E.I. du Pont de Nemours & Company or the du Pont family. The first two presidents were William G. Ramsay and Eugene du Pont. The group purchased a tract of 9,000 acres on the Santee River in Georgetown, S.C., from S.M. Ward & Company as a private shooting preserve. The tract consisted of thirteen rice plantations (Milldam, Newland, Campmain, Richfield, Pleasant Meadows, Crow Island, Wicklow, Tranquility, Motfield, Bear Hill, Pine Grove, Jutland and Doar Point) assembled by Ward and named Kinloch after Kinloch Creek. It became one of the most productive waterfowl preserves in the country. A clubhouse was constructed in 1923 on the site of the original Milldam plantation house. Many of the former plantation workers became guides and housekeepers, and nominal rice production was actually maintained. In 1930, Eugene du Pont and Eugene E. du Pont bought out the other members to become sole owners. This family were major conservationists long before it became popular. If not for them, much of the Kinloch original 9000 acres would of been developed and ruined years ago.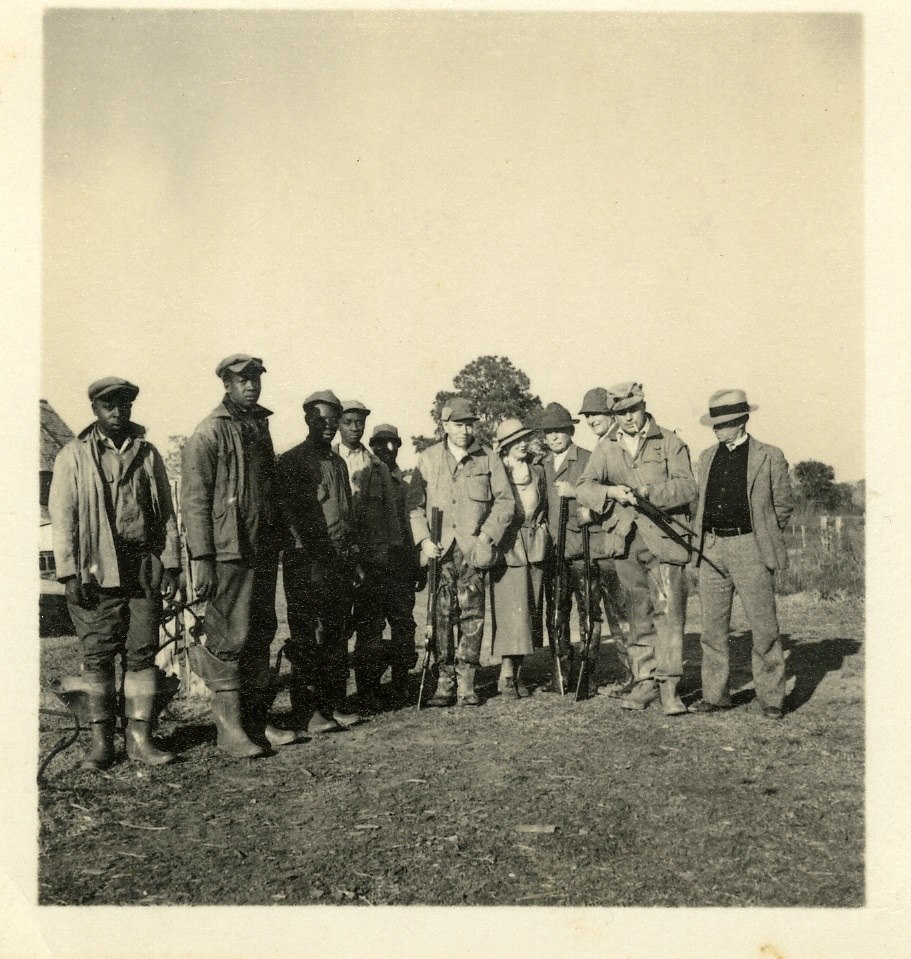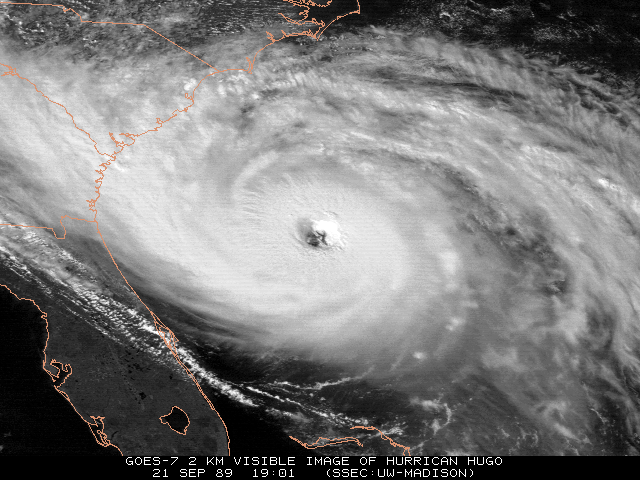 A Cape Verde storm in the North Atlantic Ocean, Hugo intensified dramatically and was already classified a Category 5 hurricane on the Saffir-Simpson Scale while positioned well east of the Leeward Islands in mid-September 1989.
Hugo then turned toward the northwest. Hurricane warnings were issued for the Virgin Islands and Puerto Rico. As the hurricane proceeded northwestward, the eye wall scraped the northeastern tip of Puerto Rico. Twelve lives were lost on the island and $2 billion in damage was reported. There was enormous damage in the US Virgin Islands where St. Croix was leveled.
After Hugo's interlude with Puerto Rico, the National Hurricane Center (NHC) downgraded it to a Category 2. Preparations for the storm were made from Florida to the Carolinas. By Wednesday, September 20th, it became apparent that Hugo was heading for the South Carolina coast.
Emergency management officials prepared the area for a Category 2 hurricane, but on Thursday, the hurricane began to intensify rapidly. By Thursday afternoon, it became apparent that Hugo was going to be a significant hurricane.
Hurricane Hugo made landfall northeast of Charleston, South Carolina, near midnight on the night of September 21st and the storm surge was estimated at over 20 feet.
Fortunately, the eye of Hugo passed just north of Charleston, and the storm surge was highest in an area that was not highly populated.
Had the eye passed even 20 miles to the south, much of the Battery district of Charleston would have been overrun with water. Considering the number of news crews operating in the area, many lives would have been lost. As it was, much of the communities of Folly Beach, Sullivans Island, Isle of Palms, and McClellanville were heavily damaged.
Sustained winds were in excess of 135 miles per hour as Hugo made landfall as a Category 4 hurricane. Another surprise for the forecasters happened inland. Because Hugo's forward movement was nearly 30 miles per hour, the storm remained strong as it moved up through South Carolina into North Carolina.
Hurricane force wind gusts resulted in tree and power line damage as far inland as Charlotte, North Carolina. The remnants of Hugo moved into West Virginia and western Pennsylvania. Damage was estimated at over $7 billion.
/